The Jakarto team will be present at the CNAM 2023 National Conference, which will be held from May 1st to 4th, 2023 in Fredericton, New Brunswick. Our two GIS Experts, Jonathan Lepage and Thierry Baulu, will be on hand to meet with participants.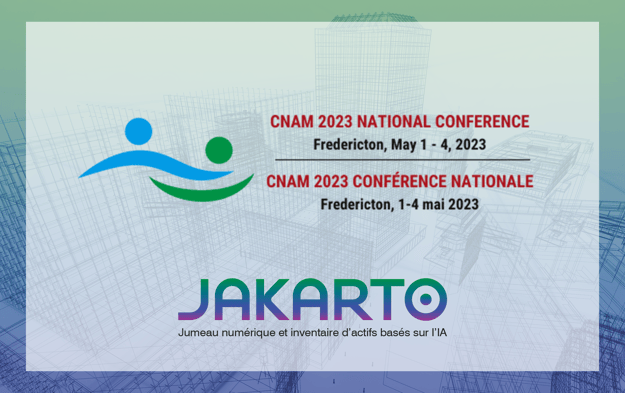 The CNAM 2023 National Conference is an event that brings together asset managers from across Canada.

Jakarto will be able to showcase not only its digital twin, but also the tools that allow for the creation of asset inventories through the Jakartowns platform. Asset managers have real challenges on a daily basis that only increase with climate change. For these professionals, using a tool like Jakartowns makes their work easier by making the digital representation of their territory available quickly and at a lower cost.

Don't miss this opportunity to join Jakarto and many other professionals. We look forward to meeting you there and discussing the challenges and opportunities of the sector.