The Jakarto team will be present at the Federation of Canadian Municipalities (FCM) Annual Conference and Trade Show, May 25-27, 2023 in Toronto.
The municipal world is the first to be directly affected by climate change and must demonstrate significant resilience. Jakarto offers municipalities the ability to manage their infrastructure through the digital twin, allowing for greater speed, efficiency and cost reduction. Potential issues related to climate movement can be avoided through digital monitoring of infrastructure in the field.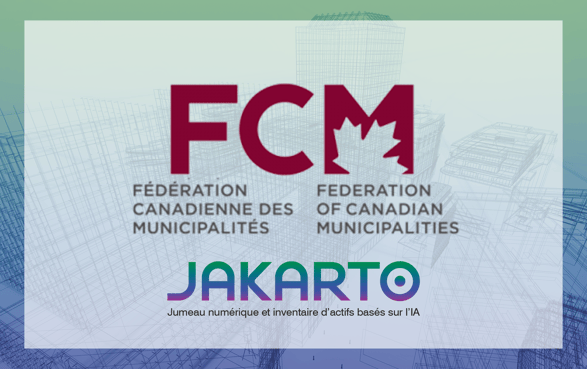 Our colleagues Martin Carpentier and Bastien Lecigne will be on hand to represent our company at this important gathering of elected officials from across Canada.

FCM's annual conference and trade show is a unique opportunity for municipal stakeholders to meet and exchange strategic tools for the future. As specialists in 3D mapping and digital twins, Jakarto is proud to participate in this event and share its expertise with municipal decision makers from across the country.

Don't miss this opportunity to meet the Jakarto team at the FCM 2023 Annual Conference and Trade Show in Toronto. Visit our booth to learn more about our innovative asset and infrastructure management solutions.