With its various products like geospatial digital twins and asset inventories, Jakarto is a strong player surrounding "Smart City" initiatives. And with increasing activities in the United States, Jakarto will participate in several events in this theme this fall.
The Smart Cities Council Readiness Workshop - Accelerating Digital Twins
This third Smart City event for Jakarto this fall is a dedicated workshop by the Smart Cities Council having as central theme "Accelerating Digital Twins". This Readiness Workshop is taking place October 4-5 in Orlando, Florida, in two venues: at the University of Central Florida campus Tuesday and at the Orlando City Hall Wednesday.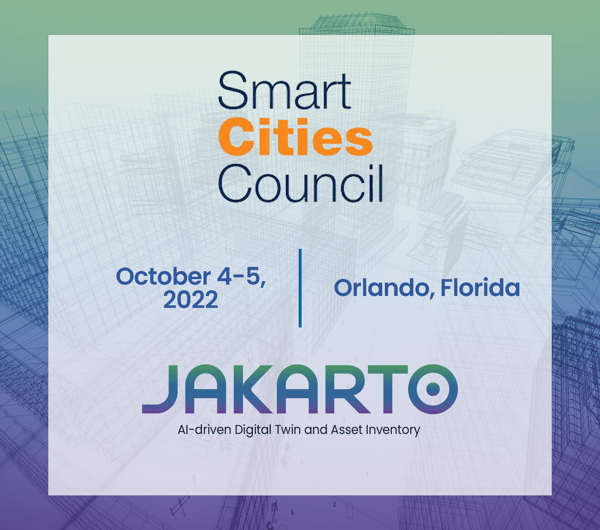 Participants will learn how to:
Scope digital twin solutions against multiple use cases so you secure the best return.
Control your deployment of digital twins with multiple solutions and use cases.
Use digital twins to improve stakeholder engagement (city leaders and citizens)
Participate in solutions demonstrations for your particular use cases
This Smart Cities Council workshop is co-produced with the Digital Twin Consortium, Orange County Florida, The City of Orlando and The University of Central Florida.
Jakarto is among a selected group of 8 specialized sponsors and exhibitors. The limited/intimate format of the event is favorable to quality exchanges and time for demonstrations.
About The Smart Cities Council
The Smart Cities Council serves as an objective and neutral network for sharing knowledge. Globally, The Smart Cities Council works alongside industry bodies and not-for-profit organizations to further deliver on its goal of accelerating livability, workability and sustainability for projects, people and places.
Smart City events in the United States
Series of 3 events this fall 2022, around smart cities in the United States, where Jakarto will be present: