Jakarto is an exhibitor at the Smart City Expo World Congress 2022 which takes place in Barcelona, Spain, November 15th to 17th.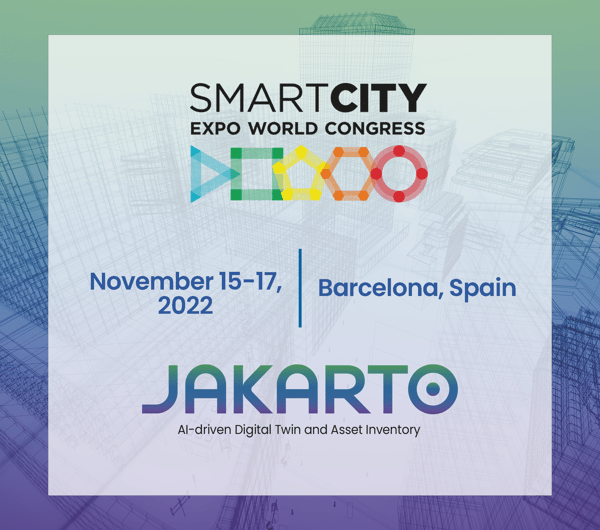 With some 1,000 exhibitors, you will find Jakarto with a Canadian delegation of other innovative companies at stand #51 on Level 0 of Hall 2 of Gran Via: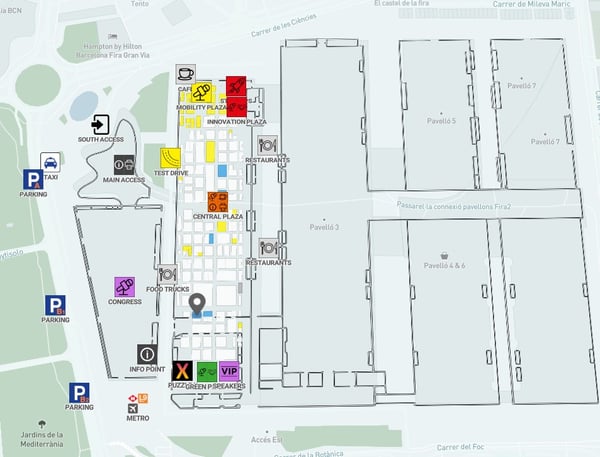 Jakarto and the Canadian delegation under the gray pin.
The Smart City Expo World Congress 2022 in a few figures:
> 20,000 in-person attendees
> 20,000 online attendees
> 1,000 exhibitors
> 700 cities
> 140 countries
> 400 speakers
About Smart City Expo World Congress
Held in Barcelona since 2011, Smart City Expo World Congress is the international leading event for cities. Our mission is to empower cities and collectivize urban innovation across the globe. Through promoting social innovation and identifying collaboration opportunities, the event is dedicated to creating a better future for cities and their citizens.

At Smart City Expo World Congress 2022, we want to talk about Cities Inspired by People, sustainable cities in which public transport coexists with new mobility options; inclusive cities where streets and public services are accessible for all; safe cities which address both security and privacy concerns; collective cities where collaboration and participation becomes a pivot to build a better, thriving future.

After ten years helping smart cities flourish, we enter a new decade with a global, ever-growing community of urban leaders shaping what's next for cities. Let's keep spurring the smart urban revolution towards human-centric cities always inspired by people.