This 2023 edition of the Info-Excavation Congress is under the theme "Safety at the heart of damage prevention" and will be held at the Saint-Hyacinthe Convention Center on Thursday and Friday, March 23 and 24.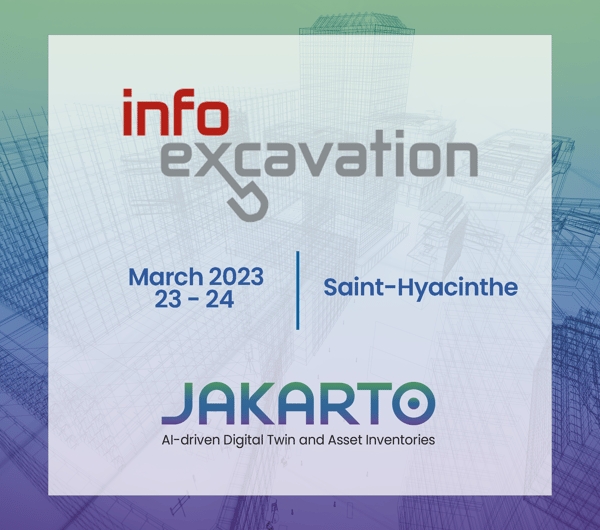 Meet the Jakarto team as one of the exhibitors. You will be able to discover our various solutions, including centimetric geospatial data as well as essential applications for owners and operators of public networks, in energy and telecommunications.

Jakarto's high-precision 2D and 3D data provides a unique perspective and an unmatched level of detail, showing the reality of the road and its surroundings.

Modern, cutting-edge organizations, cities and public utilities are all users of Jakarto products and solutions.