Propulsion Québec presents at the Palais des Congrès de Montréal the brand new edition of IMPULSION, the International Summit on Electric and Smart Transportation (EST).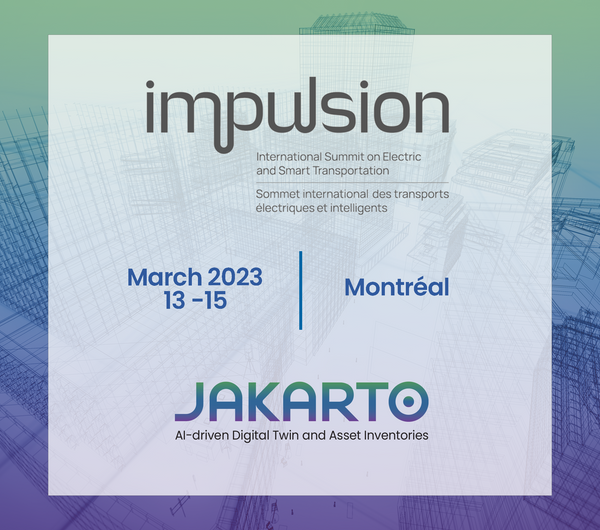 IMPULSION is an event around the most innovative technologies and players in the field of EST in Quebec and internationally.
IMPULSION is 500 B2B meetings, 1000 participants, 50 exhibitors and 80 expert speakers.
Meet the Jakarto team as one of the exhibitors. You will be able to discover our different solutions, 2D and 3D geospatial data as well as applications, for the smart city, its mobility and its transport infrastructures.