The IMSA Ontario Trillium Section is holding its Annual IMSA Traffic Expo March 8 2023. The one-day event is held at Embassy Grand Convention Centre (Hall 3), Brampton, Ontario.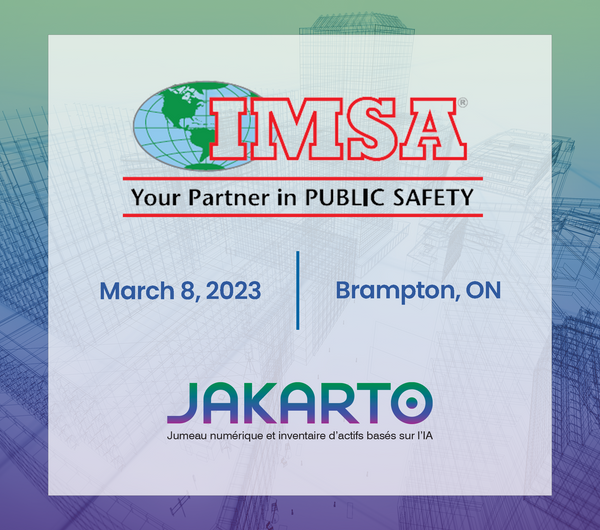 The International Municipal Signal Association (IMSA), is the oldest known association of its kind in the world, founded in 1896! Membership areas are divided into geographic sections covering North America, with annual meetings dedicated to improving and advancing all aspects of public-safety.
Jakarto will be exhibiting with a specialized and local partner TM3, a traffic signal and street lighting contractor in Ontario.
Besides its famous 3D Geospatial Digital Twin, Jakarto is presenting an innovative solution, "Inventories at Road Intersaction", a unique multi-thematic 2D and 3D solution for this industry.
Come meet Terry (TM3) and the Jakarto team (Félix and Jonathan)!