With its various products like geospatial digital twins and asset inventories, Jakarta is a strong player surrounding "Smart City" initiatives. And with increasing activities in the United States, Jakarto will participate in several events in this theme this fall.
Smart Cities Connect - 2022 Fall Conference & Expo
The second Smart City event for Jakarto this fall is the Smart Cities Connect - Fall Conference & Expo, taking place September 26-29 in Washington, DC, at the Gaylord National Hotel & Convention Center.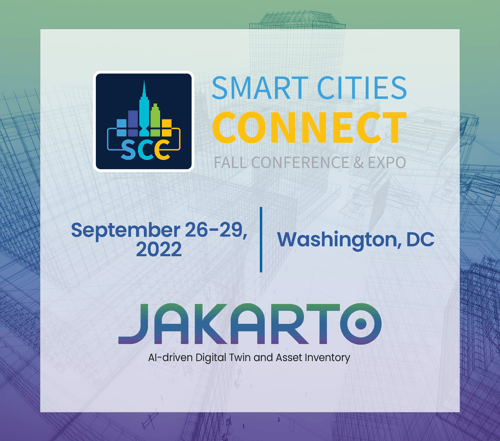 Smart Cities Connect Conference and Expo offers the most comprehensive conference, exposition and accelerator of smart city innovation in North America. Smart Cities Connect maintains its commitment to city-first programming that inspires real conversation, meaningful connection, and approachable action in local communities. For the 2022 edition, Smart Cities Connect turns special focus to the recently passed Infrastructure Law, which promises $1.7T+ in funding for local communities.
You will find Jakarto in booth number 101, being part of the Quebec delegation organized by Investissement Quebec. See the list of exhibitors.
Smart City events in the United States
Series of 3 events this fall 2022, around smart cities in the United States, where Jakarto will be present: