With its various products like geospatial digital twins and asset inventories, Jakarta is a strong player surrounding "Smart City" initiatives. And with increasing activities in the United States, Jakarto will participate in several events in this theme this fall.


Smart City Expo USA 2022
The first event is the Smart City Expo USA 2022, taking place September 14-15 at the Miami Beach Convention Center.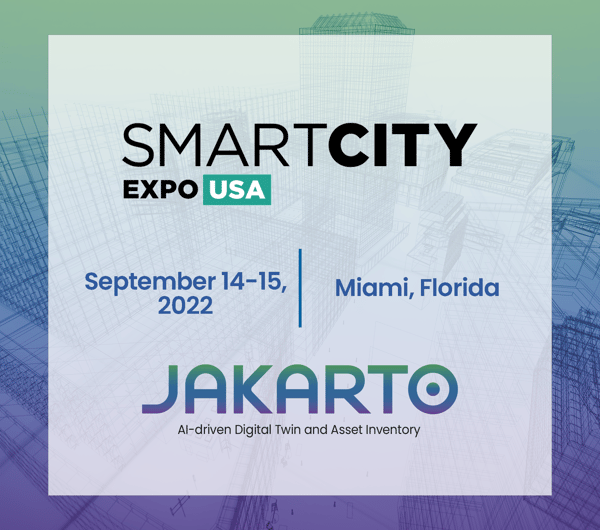 You will find Jakarto there as an exhibitor among other players in this ecosystem of solutions and services.
The 2022 Edition of Smart City Expo USA is under the theme:
Building Smart, Equitable, and Sustainable 21st Century Cities
The summary presented on the event website says:
Our cutting-edge programming is preparing cities for tomorrow while solving urgent issues of today. Join us in harnessing $1T of federal funds to build inclusive and resilient cities through electrification, climate resiliency, cybersecurity, blockchain, cryptocurrency, and web3, urban air mobility, AI and edge technology, big data, education equity, the future of work, next-gen infrastructure, and so much more.
For this activity in Florida, Jakarto will be represented by its founder and CEO Félix Laroche, accompanied by Thierry Baulu, 2D and 3D GIS expert.
Do not hesitate to contact us to organize a meeting on site during the event or now, for a remote meeting!
Smart City events in the United States
Series of 3 events this fall 2022, around smart cities in the United States, where Jakarto will be present: