Montréal, October 28, 2022 — Jakarto, an HD mapping company, is proud to join Mila's network of industrial partners. Mila is a community of more than 1000 researchers in the deep learning field as well as over 80 industrial partners from Quebec and the World.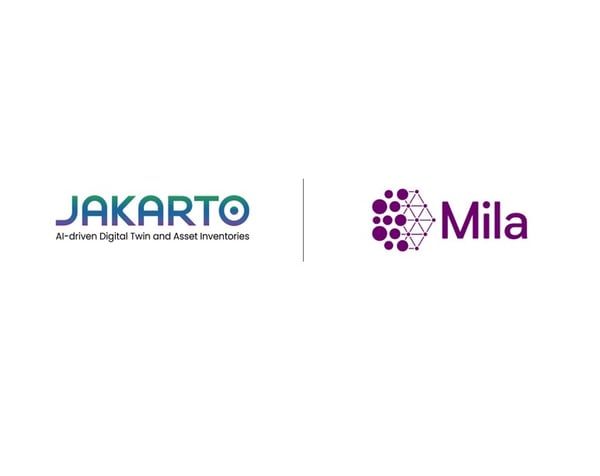 Joining Mila's vast network will help Jakarto maximize the value of the data it collects, as well as growing its algorithm library. The company whose slogan is "Digital twins and automated asset inventories based on artificial intelligence (AI)" integrates, improves and makes use of AI since its creation in 2017. Jakarto is convinced of the power and infinite potential of AI that it brings to its data processing tasks.

"Jakarto relies a lot on AI right now and in the future, to support its growth and drive innovation. This new partnership with Mila and its ecosystem is a concrete example of this direction" Félix Laroche, founder and CEO of Jakarto.

Using mobile capture vehicles, Jakarto collects massive amounts of data about territories and infrastructures. This data comes from multiple sensors mounted on the vehicles such as LIDAR (Lasers that generate point clouds with XYZ coordinates), high definition cameras (spherical images), GPS (global positioning system), and IMU (Inertial Measurement Units for trajectories and movement). Jakarto's platform continuously integrates this data through various data processing pipelines, calling on AI algorithms, to create 3D digital twins and mine them to extract asset inventories (trees, poles, traffic signals, traffic lights, etc…) for a multitude of applications in the field of urbanism, overhead network design and maintenance, and autonomous driving.

"We are pleased to partner with Quebec-based Jakarto, whose technology allows for better understanding and mapping of different territories to optimize several urban planning methods and contribute to the responsible development of autonomous cars," says Stéphane Létourneau, Executive Vice-President at Mila.

About Mila
Founded by Professor Yoshua Bengio of the University of Montreal, Mila is an artificial intelligence research institute that brings together over 1,000 researchers specializing in machine learning. Based in Montreal, Mila's mission is to be a global hub for scientific advances that inspire innovation and development of AI for the benefit of all. Mila is a non-profit organization recognized worldwide for its significant contributions to the field of deep learning, particularly in language modeling, machine translation, object recognition, and generative models.

About Jakarto
Founded in Montreal in 2017, Jakarto creates high definition 3D digital twins of territories and infrastructures using mobile units equipped with state of the art technologies. AI is a key factor helping Jakarto mine the digital twin to identify and extract location and other valuable information of various municipal or utility assets. Jakarto offers innovative solutions to AEC (Architecture, Engineering and Construction) professionals as well as the geospatial sector working with municipalities, public services and the owners and operators of large sites and infrastructure networks and equipment.