Jakarto will be at the " Florida Digital Twin Workshop " the Accelerating Digital Twins Workshop in Orlando, on February 1-2, 2023. The two-day workshop is co-hosted by the Smart Cities Council, the University of Central Florida, the City of Orlando and Orange County.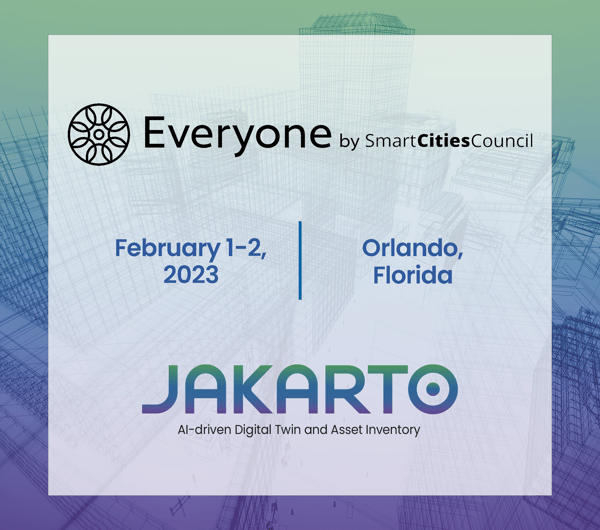 Representatives from the counties of Orange, Orlando and Coral Gables in Florida will be present as well as global experts in geospatial digital twins.
Participants will learn to:
Evaluate digital twin solutions to achieve the best return;
Control the deployment of digital twins with multiple solutions and use cases;
Participate in demonstrations of solutions for their particular use cases.
This Smart Cities Council workshop is co-produced with the Digital Twin Consortium, Orange County Florida, the City of Orlando, and the University of Central Florida.
Jakarto is a "Silver" partner and part of a select group of 9 specialist sponsors and exhibitors. The restricted/intimate format of the event is great for quality exchanges and time for demonstrations.
In addition, our geomatics expert Thierry Baulu is one of the panelists for the discussion on "Innovation: Cities and Digital Twins", on February 2.
About the Smart Cities Council
The Smart Cities Council serves as an objective and neutral network for knowledge sharing. Globally, the Smart Cities Council works alongside organization and non-profit to pursue its goal of accelerating the livability, manageability and sustainability of projects, people and places.